The institute is established as Model Colleges (General) under the primary components of Rashtriya Uchchattar Shiksha Abhiyan(RUSA). RUSA(Hindi for"National Higher Fducation Mission")is a holistic scheme of development for higher education in India initiated in 2013 by the Ministry of Human Resource Development,Government of India. The centrally sponsored scheme aims at providing strategic funding to higher educational institutions throughout the country.Funding is provided by the central ministry through the state governments and Union Territories(UT), which in coordination with the central Project Appraisal Board will monitor the academic, administrative and financial advancements taken under the scheme. A total of 316 state public universities and 13,024 colleges will be covered under it.Innovative educational policies in India have been a huge success. . .Read More
Guwahati University
Roadmap
Message from the Principal, PDUAM Dalgaon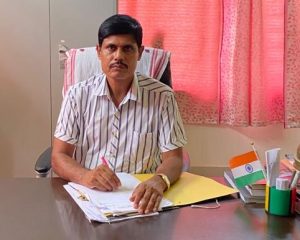 It is great and memorable moment for the people of Dalgaon as well as for people of Darrang districts as the dream project of RUSA and Govt. of Assam, establishments of a Pandit Deendayal Upadhyaya Adarsha Mahavidyalaya, a Model Degree Science College has become a reality. The initiatives of the Government of Assam will go a long way in turning this region with low gross enrollment ration into a center teaming with great potentialities.
It has been a dream of the nation for quite some time to spread higher education to every nook and corner of the land and establishment of this college is a proof of this commitment to the cause. Read More
New Education Policy 2020
Institutional Development Plan (IDP)
IDP lays down the roadmap for implementation of various provisions of NEP 2020 in time bound manner outlining the needs, constraints, targets, and timelines for PDUAM, Dalgaon.
University General Notifications
General Notifications of Gauhati University for affiliated colleges
University Exam Notifications
Examination Notifications of Gauhati University for affiliated colleges